YAMAHA RX8 MODS: £100
(Installed on your machine by circuitbenders)
Yet another vastly underrated drum machine released around the same time as the TR-505 that committed the horrific crime of not saying the word 'Roland' on the front and therefore, like the Kawai R-50, seems to be more or less forgotten despite laughing in the face of the TR-505's feeble soundset and features. You can't help thinking when looking at the RX-8 that the designers were rather too fond of Battlestar Galactica at the time as it seems to hold an uncanny resemblance to a Cylon Warrior, or that could be just us :)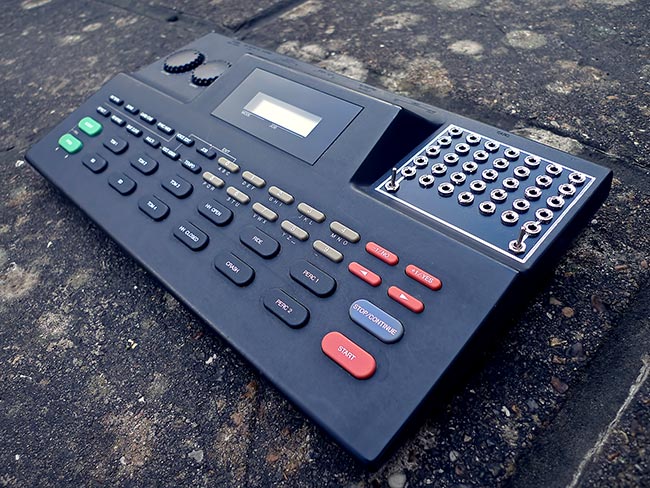 MODS INCLUDE:
25 way main patchbay: More information and details of our patchbay mods can be found HERE. The modded RX8 is especially keen on savage distortion sounds and oddly metallic tones. The sounds are all pure 12 bit filth already, but when processed with the patchbay they tend to sound like the end of the world. Atari Teenage Riot / Download here we come :)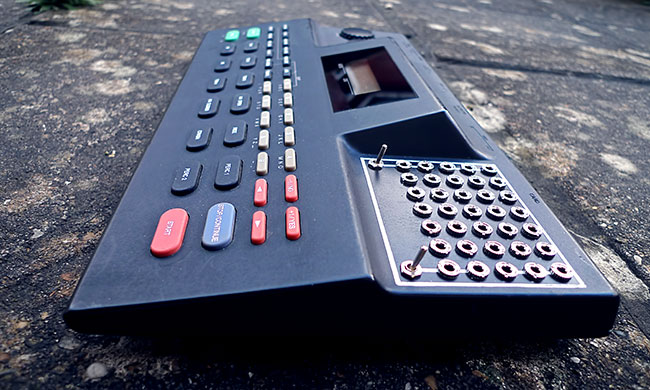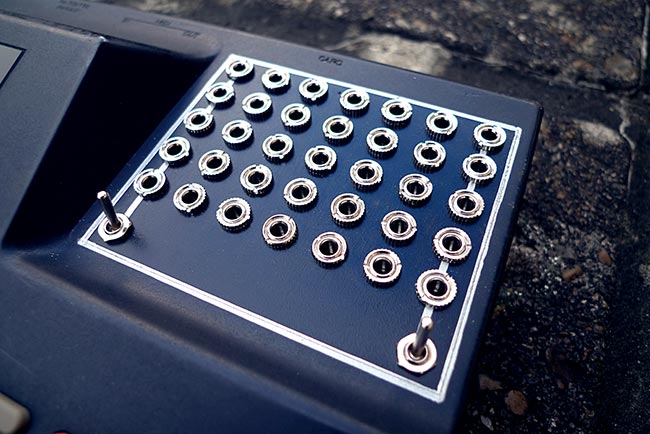 The patchbay also includes 2 X Patchable switches and 2 X 3 way Patching multiples for a huge range of extra percussion grinding possibilities.
Click on the demo's below for mp3's of what these mods can do. There is no external processing on these demos.
if you want your RX8 modded get in touch using the CONTACT form.