ANALOGUE DRUM MACHINE RETROFITS
Got an ancient 'organ top' drum machine thats so old it counts as furniture, or some cool analogue beatbox that just missed out on the introduction of midi by a few months?
Maybe you want trigger inputs to integrate your drum machine with a modular synth, or individual outputs and a power supply rebuild to avoid a noise ceiling, rather than a noise floor! Whatever your ancient analogue drum machine needs, we can probably help.
Over the past decade we've worked on dozens of machines dating from the early 70's onwards. These include adding midi and / or trigger inputs to machines such as the Roland TR77, Bentley Rhythm Ace FR2L and FR8L, Roland CR78, Korg KPR77, Maestro Rhythm King mkII, Roland TR33, Roland TR55, Hammond Autovari64, Delsonic Auto Drum, Acetone FR3, Boss DR55, MPC 'The Kit', Yamaha MR10, Tama Techstar, Mattel Synsonics and many more. Every new machine is a new challenge, as some of the designers in the 70's appeared to be barking mad, but we haven't been beaten by any of these ancient behemoths so far!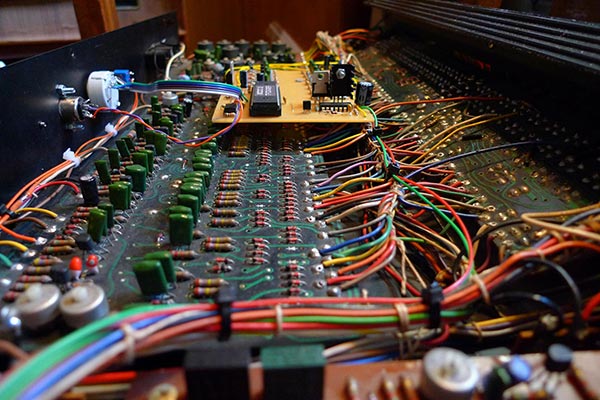 Internal midi retrofit on a Roland TR77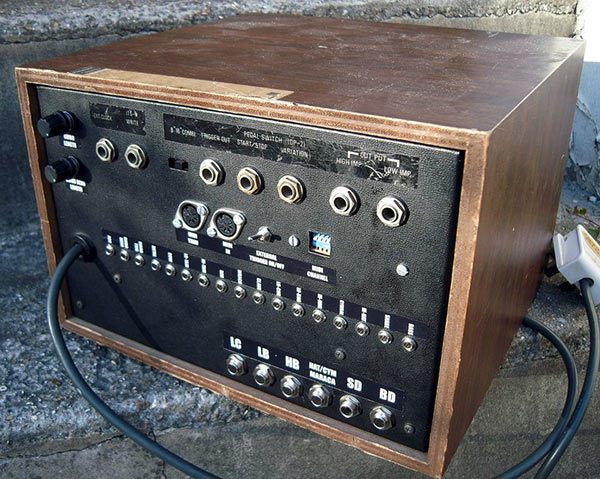 Midi triggering, analogue trigger inputs, and 6 individual outs on a Roland CR78
Many very early drum machines are also usually insanely noisy due to a combination of massive inductor circuits seemingly designed with the specific intention of picking up ridiculous amounts of noise, capacitors that have been operating at or past their rated specs for 20 years longer than their recommended lifespan, and some incredibly bad early power supply design that lets all kinds of mains wobble and hum onto the power rails.
A complete recap of the voice boards, and rebuilding the power supply can often help with noise levels to an astonishing degree. Check out the noise floor difference on our TR77 power conversion page HERE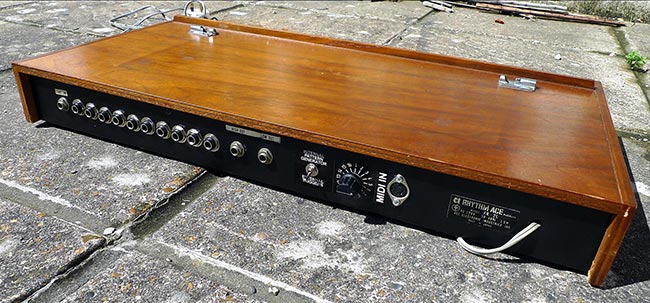 Power supply rebuild, midi and individual outputs on a Bentley Rhythm Ace FR2L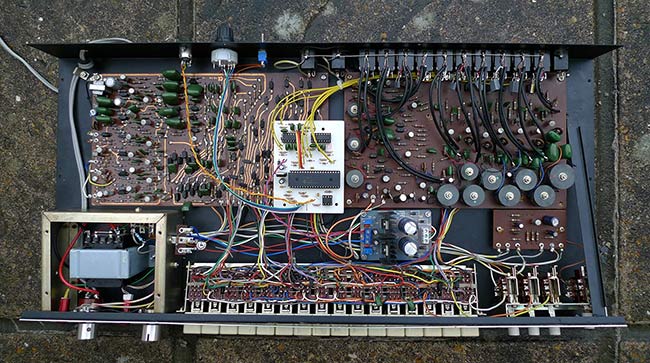 Where space allows its often possible to add individual outputs for the percussion sounds. This not only allows you to mix the sounds externally, but you also tend to get a much cleaner and generally better quality overall sound for each voice. Any mod that allows the voices to bypass a machines main mix bus and the inevitably noisy output stages, will improve your final results no end.
Due to the manner in which these machines tend to mix the sounds together internally, it is fairly normal that the outputs must be wired so the voice is removed from the main mix when a jack is inserted into its individual socket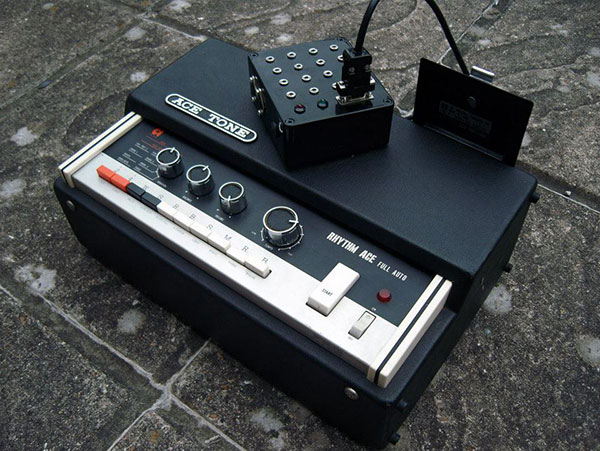 Acetone FR3 with added trigger inputs and an external midi to trigger interface box
Other mods, including sound parameter mods may also be possible. It depends on when and how your specific machine was put together, combined with the quantity and type of drugs the head engineer happened to be on that day. Sometimes you get the impression that a lot of these machines were not so much professionally designed, as knocked up by a couple of guys in a shed somewhere who just dumped a load of components in a box, gave it a shake, and then just used whatever hung together! Some of it is just absolute madness.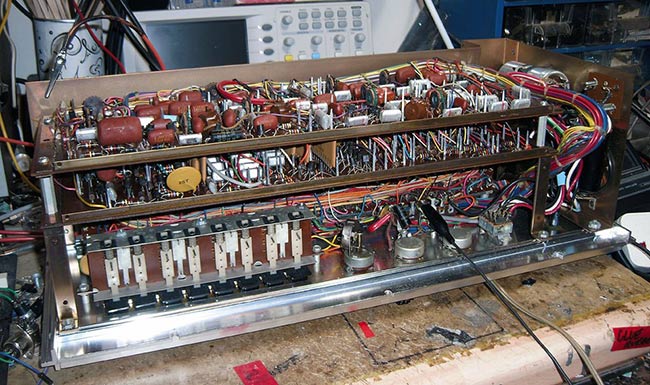 The inside of a Maestro Rhythm King mkII. It measures 50x22x16cm and is more or less packed solid with analogue circuitry! Modding it is probably the least fun you can have with your clothes on! ;-)
If you have an old drum machine you want modded in a similar way to anything on this page, or maybe you have something completely different in mind, get in touch via the CONTACT page and we'll see what we can do for you.