---
ROLAND SH101 POWER SWITCH: £4.50
These are also available on our ETSY or EBAY shops for EU based customers.
Read more about buying from the EU HERE.
After many years of being ripped off by sellers of supposedly rare synth parts suppliers charging up to £20 for one push button switch just because its used in a vintage synth, we've finally got sick of it and decided to cut out the middle man. As a result we've sourced a load of SH101 power switches from the manufacturer that we're now able to sell on without the hernia inducing profit margin that many rare parts suppliers have added.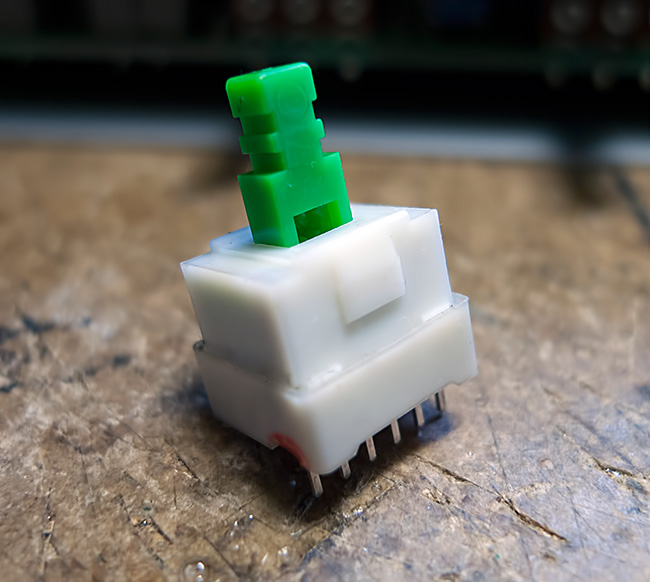 The original SH101 power switches are notoriously unreliable and unless its been replaced at some point its almost certain to be causing your synth tuning issues when you touch it. In the worst case we've seen, just touching the synth anywhere on the left hand side caused the envelopes to retrigger due to the instability of the power button causing major voltage fluctuations.
If your power button is dying then there is no way to keep the synth in tune, as even powering the synth up will mean the tuning will fluctuate due to you touching the button. Tuning and calibration is futile if the synth is tuned differently every time you turn it on!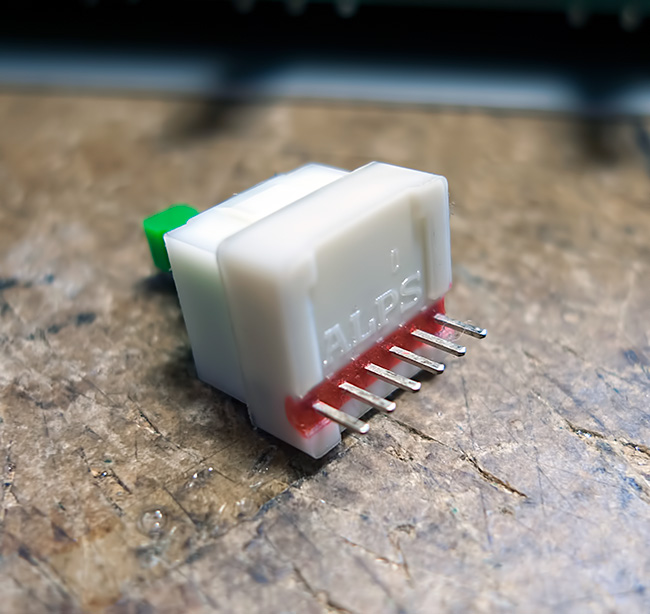 The original SH101 power switch has 8 pins, which seems somewhat pointless as four of them arn't even used! This switch has 6 pins, but is a drop in replacement. Simply remove the old switch and then solder this switch in using the upper six empty solder pads closest to the power LED above the switch.
Make absolutely sure you have the new switch positioned the same way round as the old one was i.e. so the green actuator stem lines up with the power LED.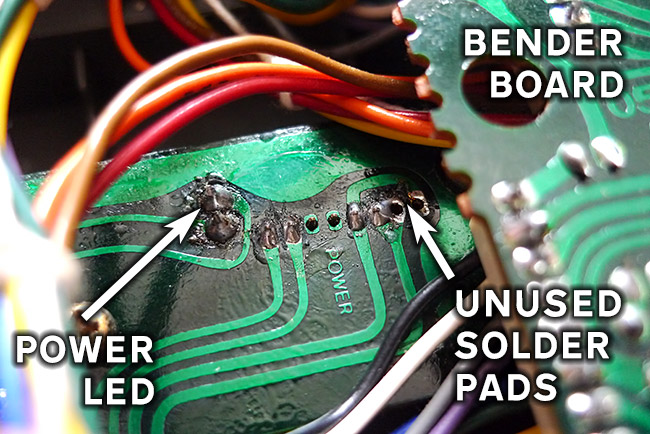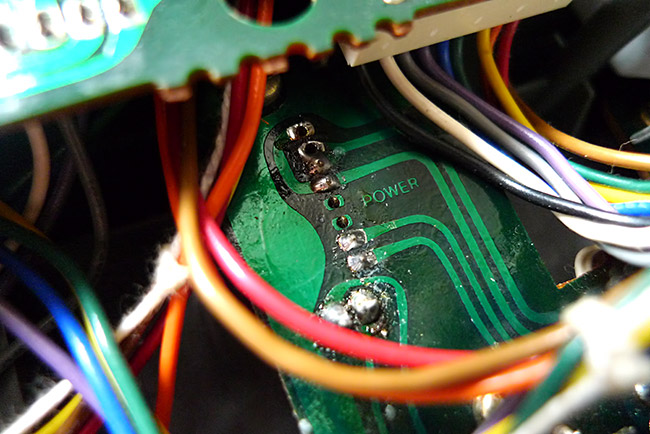 As you can see from the images above, sometimes the middle two pins on the switch don't even have usable solder pads as its only the outer two pairs of pins that actually do any switching. Solder them in if the pads are there, but otherwise its fine to leave it as shown above.
If you want to buy a power switch click on the Buy Now button below. Payments are processed via Paypal, but you can pay using a credit or debit card without having a Paypal account. If you want to pay using some other method, please get in touch via the CONTACT page.